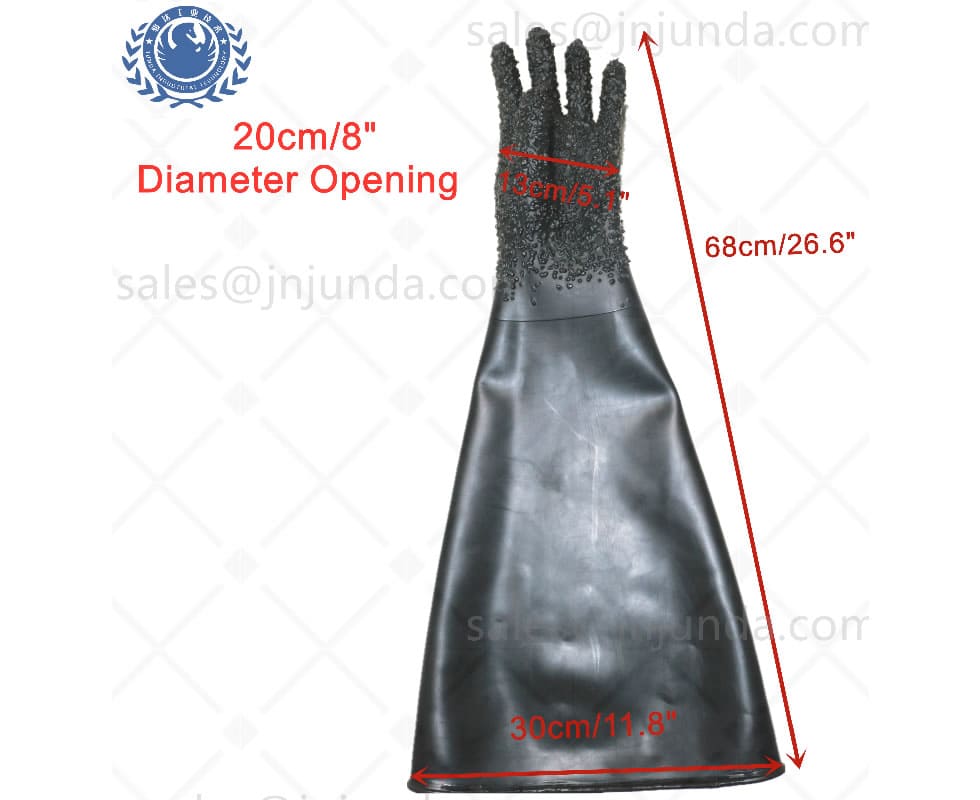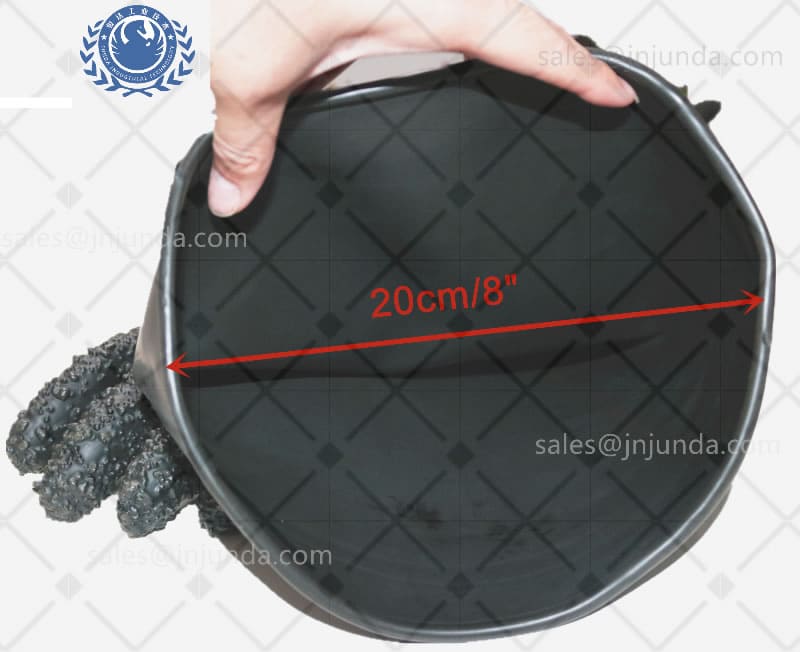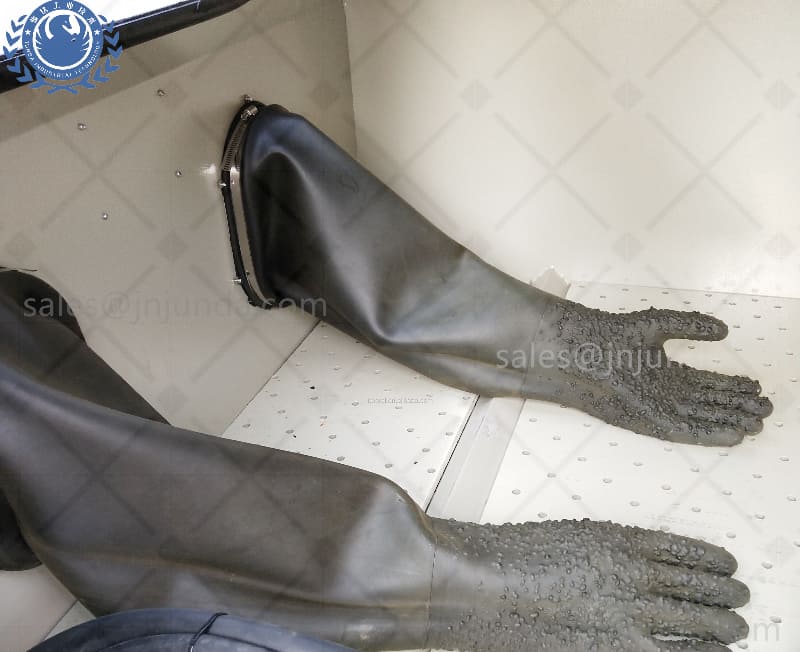 About this item
1.Dimension:Blaster gloves overall length:26.6 inch/68 cm, Width: 11.8inch / 30cm, Opening diameter: 8inch /20 cm
2.Advantage:Palm parts thick twice dense fully,particle palm but also protect the palm of your hand,to hang on parts.
3.High Quality :Rubber material , well protect your skin
4.Use:Gloves fit most sand blasting cabinets.
5.Package Included:1 Pair Sandblaster Gloves

Specifications:
Sand blasting gloves:sand blasting gloves with particles.
Particle gloves are durable than plane one,plane gloves is suitable for small sand blasting job.
Made of high wear-resistant rubber with a special production process,wear resistance,resistance to high pressure.
5 times times compare to the ordinary glove life,easy connection with sand blasting equipment.

Blasting Gloves Features:
Material:Rubber
Length:26.6" approx
Diameter: 11.8" approx
Color: Black

Package Includes:
1 x 1 Pair Sandblaster Gloves

Note:
→ Add high quality acid resistant materials.
→ Wash a small amount of talcum powder after use.
→ Avoid direct sunlight to avoid accelerated aging.
→ Avoid using mineral oil, vegetable oil, animal oil, and organic solvents.

Sand blasting Hand Gloves
The operator should use gloves made from leather, neoprene, or rubber materials that are made specifically for the sand blasting operation. This prevents flying abrasive particles from passing through the skin and from the static charges if being generated.
Sand blasting hand gloves are in long lengths which creates a continuous hurdle that prevents dust from entering openings in clothing.
Cabinet-style abrasive blasting gloves should be used when using a sandblasting cabinet, according to the cabinet manufacturer's recommendations.
 
Related Products
Please fill in the following form to contact us