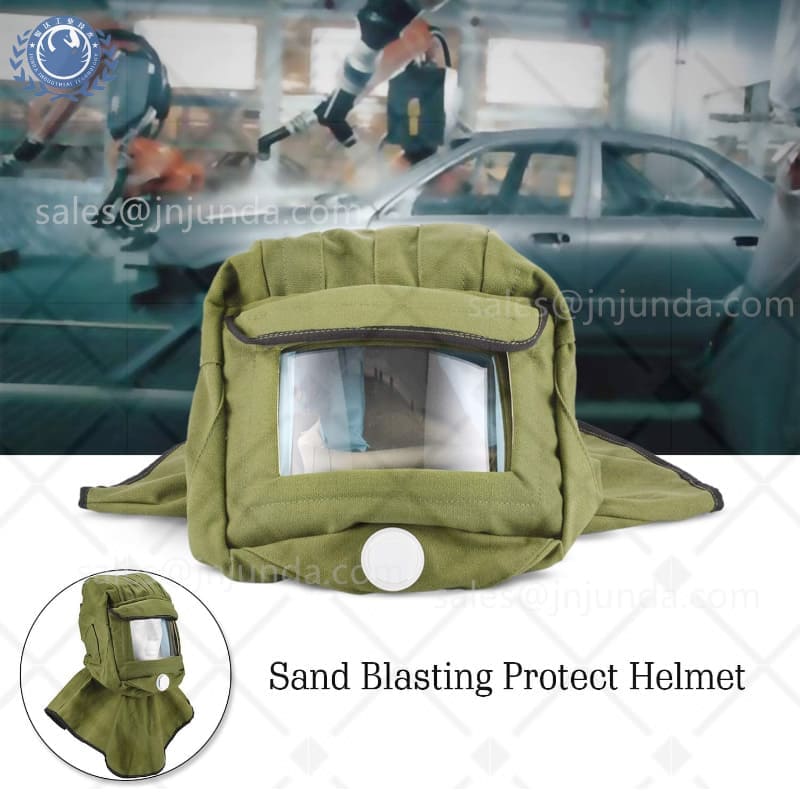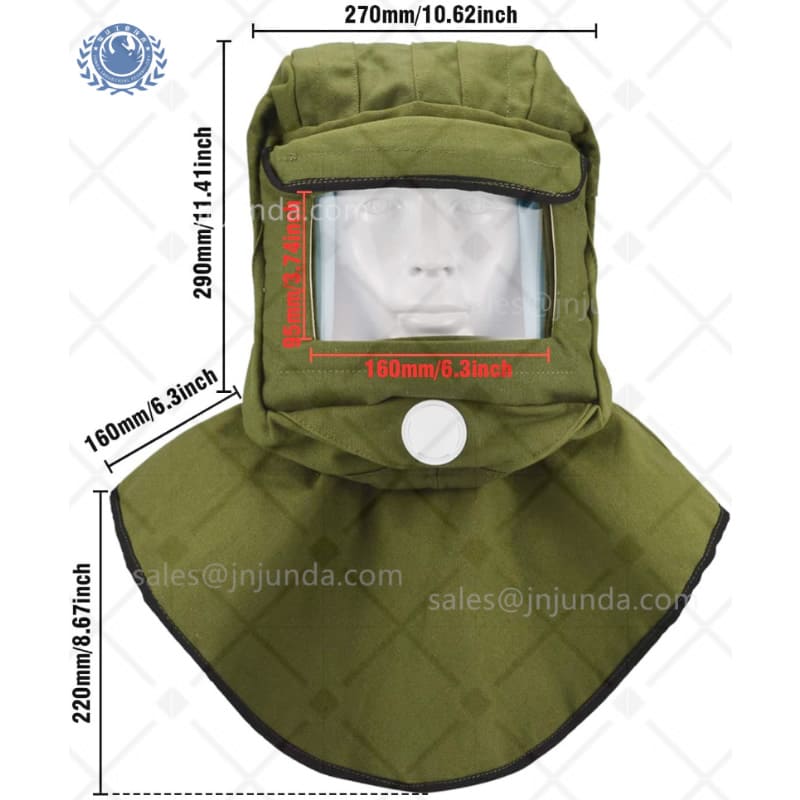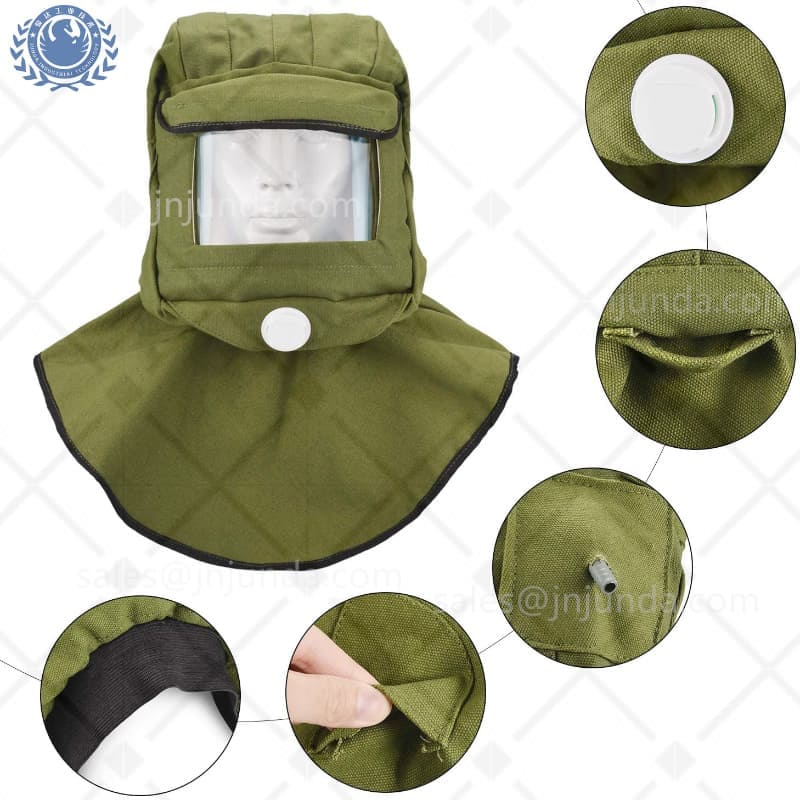 【Replace Face shield】: MAGIC STICKY DESIGN Convenient to replace the glass.In front of the perspective is curved glass, Large shield clear view.

【Sound device】: The mask has the receiver on each side.In the case of full seal, you can hear the outside sound clearly.even though in a noisy working condition.

【Vent Design】: Make sure that it does not affect breathing during long working hours.

【Elastic design is used in neck】.Effectively prevent dust and fine dust from entering; shoulder hood design can protect your should from dust and sand
【APPLICATION】:Polishing,sand blasting,painting, Normal dusting,cement packing,grinding.


Application:
Application of places: Fertilizer plants, cement factories, polishing industry, industry of the blasting industry dust is generated
Lens is a transparent plexiglass produced strong protective properties of the cap surface of canvas fabric, protective, comfortable to wear
Sand blasting, protective splash stones, and other protective occasions to use
It is used to contact the general dust-exposed (eg, casting cleaning, polishing, grinding rust, cement packing, painting, etc.) staff, protective clothing from dust hazards
Advantage
WHAT IS THE" JD H-2 SANDBLASTING HOOD?
JD H-2 Sandblast Hood is needed to protect your face, lungs and upper body when doing Sand Blasting or working in dusty environments.
The large screen display is perfect for protecting your eyes and face from fine debris when Sand Blasting.
WHAT DOES THE SAND BLASTING HOOD DO?
Visibility: Large protective screen lets you see clearly and keep your eyes protected
Safety: The Blast Hood comes with sturdy canvas material to protect your face and upper neck
Durable: Designed for use with mild blasting, grinding, polishing and any jobs where there is a lot of dust  
Related Products
Please fill in the following form to contact us