Product Introduction:
Junda ceramic ball refers to alumina powder as raw material, after ingredients, grinding, powder (pulping, mud), forming, drying, firing and other processes produced, mainly as grinding medium and widely used ball stone. Because the content of alumina is more than 92%, it is also called high aluminum ball. Appearance is white ball, diameter of 0.5-120mm.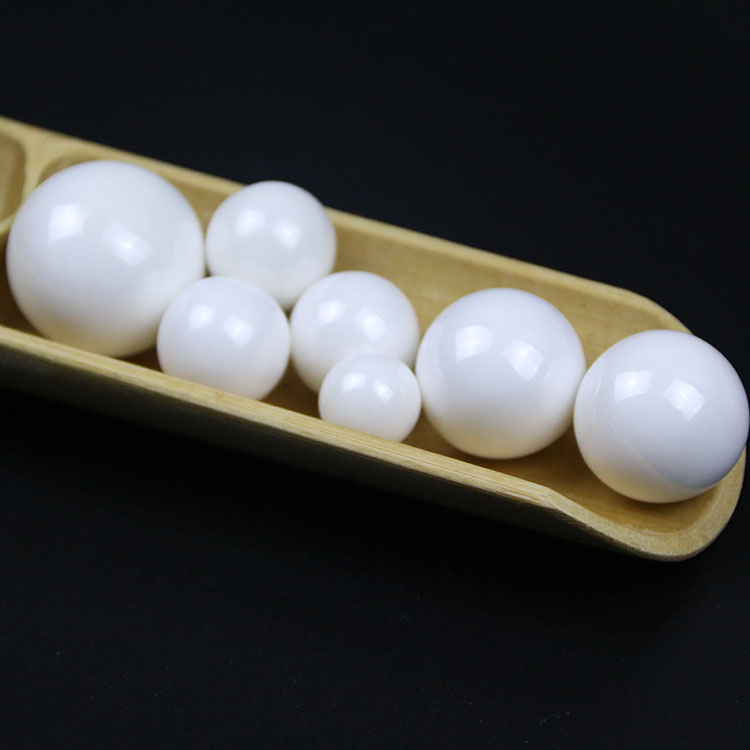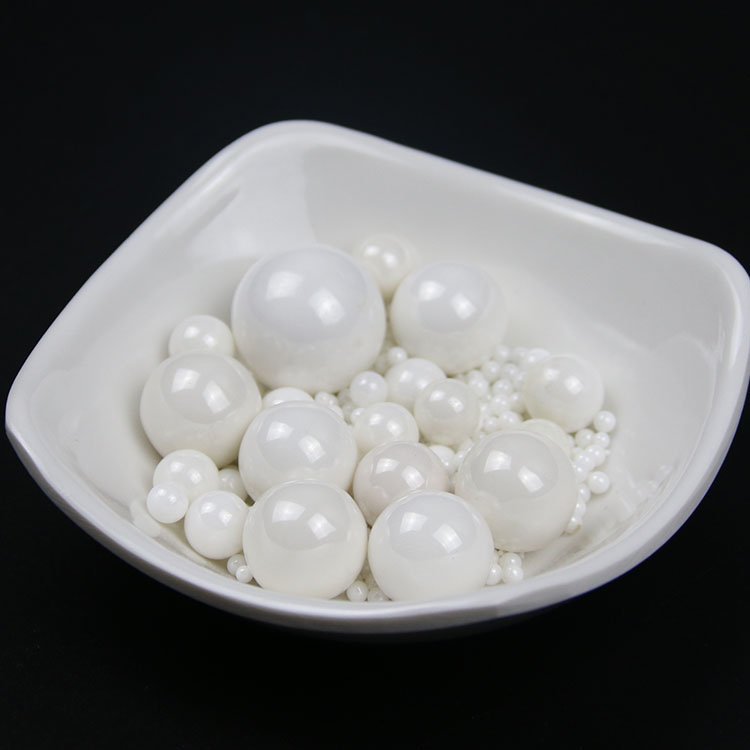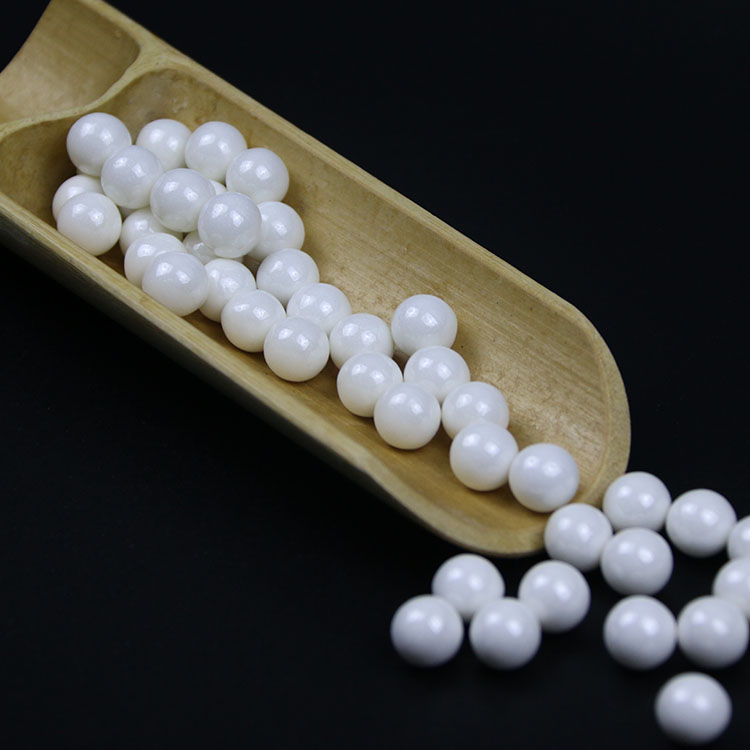 Company Profile:
Located in Jinan City, Shandong Province, Jinan Junda Industrial Technology Co., Ltd. provides excellent wear resistance and impact resistance for mining and industrial applications, focusing on the development of wear-resistant alumina ceramics. With over a decade of experience and 200 highly skilled workers, we produce over 2000 tonnes of alumina ceramics and related products every month.
Production process:
According to the size of the rolling method and machine pressing method, 0.5-25mm are generally rolling ball large ball 25-90mm are generally machine pressing ball
Machine press ball process brief: powder and various additives after mixing spray granulation, and then the powder added to the metal mold prefabricated into balls, and then the billet after the release of the cold isostatic pressing treatment to obtain the ball billet, the use of this process to prepare the billet caused by high density, sintered ceramic ball high density, good quality. It is generally used to produce large size and high quality grinding balls with diameter greater than 10mm.
Brief introduction of rolling ball process: the powder and water, adhesives, plasticizers, lubricants, etc., are added to the mud mixing machine to form mud by stale plastic mud material, into the mud extruder extrusion made of strips, and cut length and diameter of the mud section, and then into the ball rolling machine to make billet.
Product Application:
Grinding, polishing, etc
It is widely used in the precision processing and deep processing of all kinds of ceramics, enamel, glass and thick and hard materials in chemical plants, as the grinding medium of ball mill, tank mill, vibration mill and other fine mills.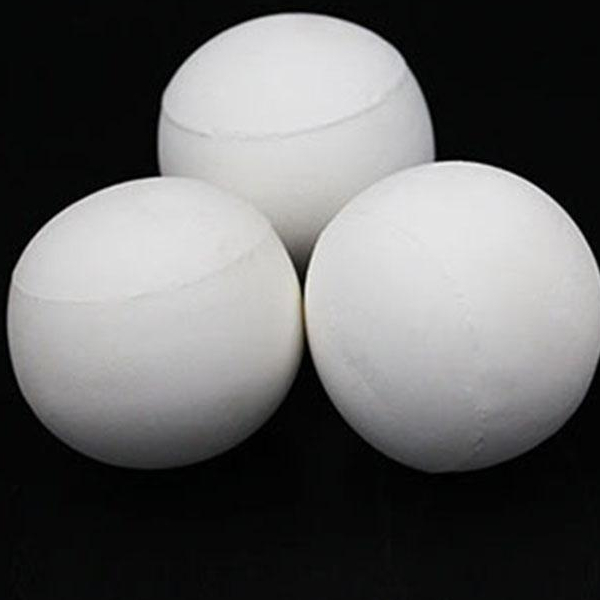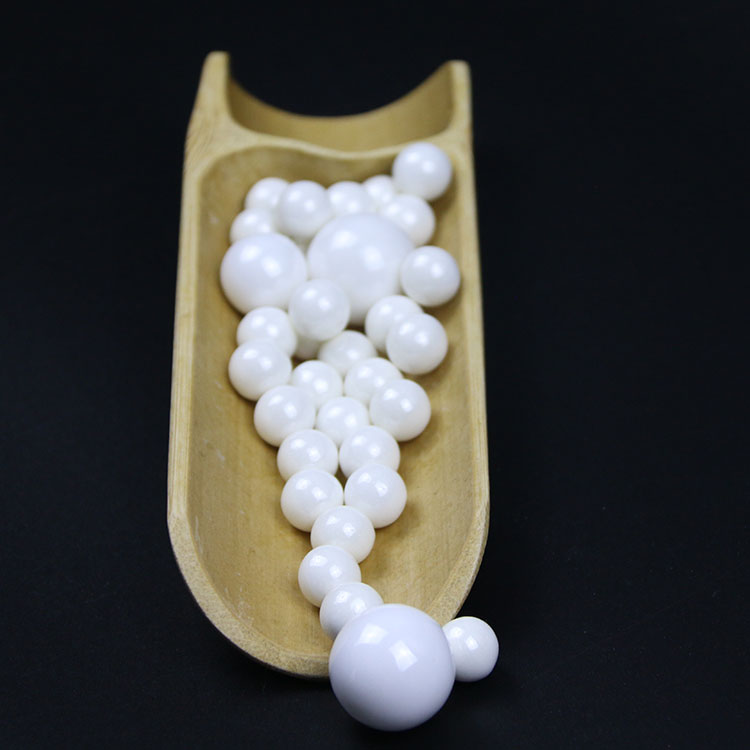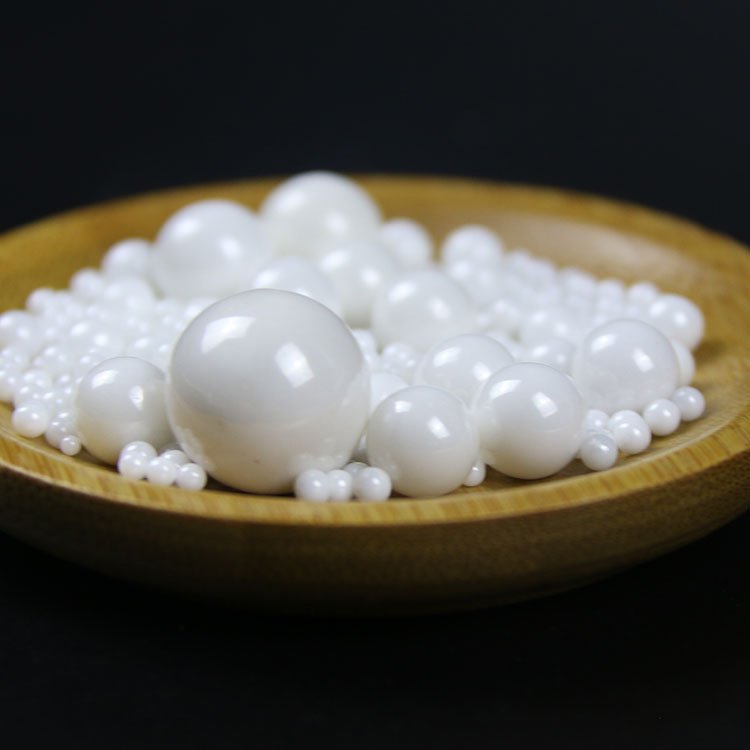 Product features:
wear small, high hardness, corrosion resistance, impact resistance, economic and practical.
(1) High wear resistance: the wear resistance of alumina grinding porcelain ball is better than that of ordinary porcelain ball. Can greatly extend the service life of the abrasive body.
(2) High purity: when the grinding porcelain ball is running, it will not produce pollution, so it can maintain high purity and improve the stability of the grinding effect.
(3) High density: high density, high hardness and high grinding, so as to save the grinding time and expand the space of grinding, can effectively improve the grinding effect.
(4) high strength, high temperature resistance (temperature resistance of about 1000℃, 1000℃ or more for a long time is easy to stick), high pressure resistance, acid and alkali corrosion resistance (not in oxalic acid, sulfuric acid, hydrochloric acid, aqua Wang and other environments), thermal shock stability, stable chemical properties
Product Advantages:
The company chooses mountain aluminum alumina as the basic raw material, with high purity, less impurities and stable quality. Implement Kanban production, the whole production process can be controlled and traceable. Each batch of products are selected for strict inspection, process and result testing to ensure the stability of the finished product performance, excellent quality. Ensure alumina content, ensure low wear, adequate supply, timely and convenient delivery.
Junda ceramic ball
Item
Specification
AI2O3
92%
95%
SiO2
4.51%
2.80%
Fe2O3
0.01%
0.01%
Roundness
95%
95%
Rapid wear loss
≤0.9 g/kg.h
≤0.7 g/kg.h
Color
White
White
Compression Strength
≥2000 Mpa
≥2250 Mpa
Hardness
9 Mohs
9 Mohs
Water absorption
≤0.01%
≤0.01%
Equivalent wear loss
≤0.001%
≤0.0008%
HS code
69091200
Bulk Density
3.68g/cm³
3.7g/cm³
Dimension
Moulding Rolling
Φ 0.5mm Φ 1.0mm Φ 2.0mm Φ 3.0mm Φ 4.0mm Φ 5.0mm
Φ 6.0mm Φ 8.0mm Φ 10mm Φ 13mm Φ 15mm Φ 20mm
Isostatic pressing
Φ 25mm Φ 30mm Φ 35mm Φ 40mm Φ 45mm Φ 50mm Φ 60mm Φ 70mm Φ 80mm Φ 90mm
Related Products
Please fill in the following form to contact us